ArteKaos Downloads
Privacy Policy
Privacy Policy Statement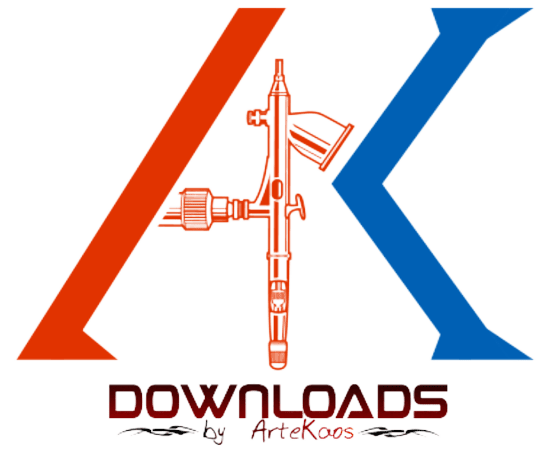 ArteKaos Airbrush - Downloads (Subdomain)
Excract Privacy Policy of downloads.artekaos.com - Full Policy here.
This Privacy Policy determines the methodology in which Downloads.ArteKaos.com collects, uses, stores and disseminates the information collected by Users (each, a "User") of the site Downloads.ArteKaos.com (from now on: "Site").
This Privacy Policy applies to the Site and all the products and services offered by ArteKaos.com through it.
The reference: 2016/679 – GDPR – and their subsequent additions and modifications.
This Website do not allow the registration of new Users.
Personal identification information
We may collect personally identifiable information from users in various ways: in connection with the activities, services, features or resources that we make available on our Site.
Users may be requested, in some cases: name, e-mail address and website URL.
Users may, in any case, visit our site anonymously.
Personal data from users are collected only after specific explicit consent given by the interested parties, so only if they voluntarily provide them.
Users can always refuse to provide personal information and / or identification, but this could prevent them from fully using certain activities related to the Site, receiving answers from Downloads.ArteKaos.com Support Team.
Once this privacy policy is created, we will add a link to it on our home page, or as a minimum on the first significant page after entering our website.
Our Privacy Policy link includes the word 'Privacy', and can be easily be found on the page specified above.
Non-personal identification information
Non-personal identification may be collected on users each time they interact with our site.
Information of this type can be, for example: the name of the browser, the type of computer and technical information on how to connect to our site, such as the operating system and the Internet service providers used and other similar information.
As well as security measures to prevent: unauthorized access, alteration, disclosure or destruction of data.
Our site complies with PCI vulnerability standards in order to create the safest environment for users.
The servers on which our sites are hosted use SSL security protocols, in order to encrypt information to and from the website.
Sharing of personal information
We do not sell, exchange or lease personal identification information provided by users to third parties.
We may share generally aggregated few information, not related to any personally identifiable information, regarding visitors and users with our business partners, affiliates and advertisers for the purposes indicated above.
Third party websites
Users may find advertisements or other content on our site that points to sites and services of our partners, suppliers, advertisers, sponsors, licensees and other third parties.
We do not control the content or links that appear on these sites and we are not responsible for the practices used by the websites linked to our site.
Furthermore, these sites or services, including their contents and links, can be constantly evolving.
These sites and services have their own privacy policies and customer service policies.
Browsing and interacting on any other website, including websites that link to our site, is subject to the conditions and policies of the destination site.
Advertising
The ads that may appear on our site are put online by third parties, who may have and / or release cookies.
These cookies can allow the emitting server to recognize the computer every time an online advertisement is sent, to collect identification information, but not to collect personal information about the users of the computer.
This information allows ad networks, among other things, to provide targeted advertising.
Our privacy policy does not cover the use of cookies by advertisers [third parties].
Google Adsense
Some ads may be provided by Google.
Google's use of the DART cookie allows you to post ads to users based on their visit to our site and other Internet sites. DART uses "non-personal information" and does not track personal information about you, such as your name, e-mail address, physical address, etc.
You can choose not to use the DART cookie by consulting Google and its privacy policy on https://www.google.com/privacy_ads.html
Changes to this privacy policy
Downloads.ArteKaos.com is entitled to update this Privacy & Cookie Policy at any time.
In case of updating, the date will be updated updating it at the base of this page.
We encourage users to frequently check this page for any changes and to stay informed about how they are protected.
The user recognizes and accepts that it is his precise responsibility to review the aforementioned policies periodically and to become aware of any changes.
Acceptance of the terms set out here
Use of this site implies acceptance of this Privacy Policy.
If you do not accept this policy, please do not use our site.
The continued use of the Website after the publication of changes to this policy will be considered as acceptance of these changes.
Do we use 'Cookies'?
Yes. Cookies are small files that a site or its service provider transfers to your computer's hard drive through your Web browser (if you allow) that enables the site's or service provider's systems to recognize your browser and capture and remember certain information.
They are also used to help us understand your preferences based on previous or current site activity, which enables us to provide you with improved services. We also use cookies to help us compile aggregate data about site traffic and site interaction so that we can offer better site experiences and tools in the future.
We use cookies to:
Compile only server side aggregate data about site traffic and site interactions in order to offer better site experiences and tools in the future.
We may also use trusted third party services that track this information on our behalf.

You can choose to have your computer warn you each time a cookie is being sent, or you can choose to turn off all cookies.
You do this through your browser (like Internet Explorer) settings.
Each browser is a little different, so look at your browser's Help menu to learn the correct way to modify your cookies.

If you disable cookies off, some features will be disabled It won't affect the users experience that make your site experience more efficient and some of our services will not function properly.
Third Party Disclosure
We do not sell, trade, or otherwise transfer to outside parties your personally identifiable information.
Cookie 'third-party'
This site also allows the transmission to the terminal user of third-party cookies, with which Downloads.ArteKaos.com collaborate.
Downloads.ArteKaos.com be restricted in quality 'of technical intermediary', to send those cookies, but do not run the operability' (therefore has control and access to information / acquired) as their operation and 'in responsibility 'of the third party. For these cookies, and 'you can access to the information and the forms of acquisition of the consent of third parties, by clicking on the links below. Third parties are:

Public service providers of CDN and Performance Tuning, improving the experience of browsing by Users and the service provided by Downloads.ArteKaos.com, through the use of external Platforms such as:

Management choices about cookies
Cookies can be managed by the user through their Browser Settings
The user can 'manage their cookie preferences through functionality' found in common browsers (Internet Explorer, Mozilla Firefox, Google Chrome, Apple Safari), which allow you to delete / remove cookies (all or some) or to change the browser settings in the same way block the sending of cookies or limit it to specific sites (compared to others). And 'you can learn mode' with which to configure the setting of the browser (normally accessible from the toolbar 'Tools') going on the web pages of 'support' of suppliers of these browsers (also identified by a common search engine).
Disabling cookies does not preclude per se 'use of the services of the Website; if, however, 'are deleted / blocked all cookies, including technical ones, some operations may not be made or would be more' complex and / or less secure, such as for example, for the execution of activity of Downloads.ArteKaos.com ( cookies allow it to make and keep the user identification with the session).
How does our site handle do not track signals?
We honor do not track signals and do not track, plant cookies, or use advertising when a Do Not Track (DNT) browser mechanism is in place.
Does our site allow third party behavioral tracking?
It's also important to note that we do not allow third party behavioral tracking
COPPA (Children Online Privacy Protection Act)
When it comes to the collection of personal information from children under 13, the Children's Online Privacy Protection Act (COPPA) puts parents in control. The Federal Trade Commission, the nation's consumer protection agency, enforces the COPPA Rule, which spells out what operators of websites and online services must do to protect children's privacy and safety online.

Fair Information Practices
The Fair Information Practices Principles form the backbone of privacy law in the United States and the concepts they include have played a significant role in the development of data protection laws around the globe. Understanding the Fair Information Practice Principles and how they should be implemented is critical to comply with the various privacy laws that protect personal information.

In order to be in line with Fair Information Practices we will take the following responsive action, should a data breach occur.
We will notify the users via in site notification:
• Within 7 business days
We also agree to the individual redress principle, which requires that individuals have a right to pursue legally enforceable rights against data collectors and processors who fail to adhere to the law. This principle requires not only that individuals have enforceable rights against data users, but also that individuals have recourse to courts or a government agency to investigate and/or prosecute non-compliance by data processors.
Contacting Us
If there are any questions regarding this privacy policy you may contact us using the information below.
https://downloads.artekaos.com
support (at) artekaos.com

Last Edited on 2023-08-13
This privacy policy relates solely to this Application.